This week may have marked Friday 13th, but it's not all bad. We saw the return of the Galaxy Truffle (praise be) and got obsessed with 'Don't Call Me Angel' by our new favourite power trio (Ariana Grande, Lana Del Rey AND Miley Cyrus). We've also got a whole new list of best sellers to share with you.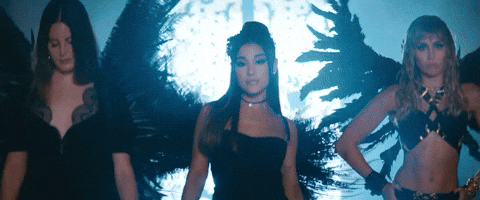 Discover the Missguided best seller list, as chosen by you.
1. Camel jersey ribbed pocket jumpsuit
Jumpsuit-and-go. Made from thick camel jersey, it features front pockets and a nipped-in waist. This outfit it the instant solution for those "what to wear?" moments.
2. Stassie x Missguided nude clear mules
What shoe? These mules take the 'barley there' thing to a whole new level. They are also part of the Stassie X Missguided collection, so obviously they are still topping our best sellers list.
3. Tan cropped borg teddy trucker jacket
Hello, we've been expecting you.. September sees the return of the borg teddy bear coat. The trucker shape means that it can be layered with jumpers and worn every day.
4. One shoulder midi dress
Oh hey there shoulder 👋. If there was ever a perfect dress to bump into your ex in, you've just found it. Just grab your heels and clutch, then you're ready to go.
5. Black bad influence graphic t shirt
For all your daytime things. This cool tee can be worn with shorts, jeans or whatever you grab off your bedroom floor first. It's all you need to nail the off-duty vibe.
6. Black t shirt cycling short co ord set
Cute when separate, even better together. This co-ord set has casual written all over it. Cycle shorts and a black tee, it's all the essentials you need.
7. Playboy bunny repeat t shirt dress
It's iconic and it's back in stock. Refresh your wardrobe for the autumn/winter season with Playboy graphic tees, t shirt dresses and sweatshirts.
8. Oversized plunge shirt
Smart casual- The cryptic dress code that's almost impossible to nail? We got you. This plunge blouse looks cool over a pair of jeans or tucked into a midi skirt.
9. Satin midi slip skirt
This versatile little number is the satin skirt you've been scrolling for. Team it with chunky knitwear, tuck in a graphic tee or add a little crop top. Whether you're a trainers, boots or heels kind of girl, it's got every situation covered.
10. Ribbed balloon sleeve cardigan
Hooray for new cardigans. Slip into something a little more comfortable, with this new chunky knit.
Stay in the know. Check back to the Babezine for updates on all the trending pieces and best sellers. Buy them before your friends get to them first.